This summer myself and my daughter participated in a cool activity called the "Summer Book Exchange" (hosted by –The Educators' Spin On It) – where we were paired up with another blogger to exchange a book and activities with each other to promote Summer reading.  We then read the book and do the activities that were sent to us and blog about it.  It's a great way to learn about some great summer reads for kids of all ages and activities that you can do to go along with the books.
Over 30 bloggers are participating this summer .. so you can hop around and check out all the fun packages that were sent around by checking out the links at the bottom of this post.
We were paired up with Jacquie (and her daughter) from the Edventures with Kids blog – and we were treated to a great package of items!
We actually got 2 books (one was a bonus … woo hoo!) and some activities to go with each.  We will talk about the first book in this post, which is titled "The Year of Miss Agnes" by Kirkpatrick Hill. The wonderful part of our care package is that Jacquie and her daughter were familiar with this book, and some of the activities were wrapped, only to be opened at certain parts of the story.  What a SUPER incentive to dive right into the book!
The story is set in Alaska in 1948, and features a young girl (Fred) and her life there.  There is high turnover for teachers in their remote Alaskan town (in large part, due to the "fishy" smell of the children's daily lunches, LOL!).   The new teacher Miss Agnes is clearly not like the rest, and makes learning fun and exciting!   Fred and her classmates begin to enjoy their lessons and learn to read and write — but they worry Miss Agnes will leave like teachers past.
Miss Agnes throws out their old textbooks and brings in all new school supplies, which is very exciting to the children in the story, as they were not used to having new boxes of crayons, colored pencils and paints to use.  My daughter was equally excited to start using her new supplies … and was using the wipe board right away as I started reading the first few chapters, jotting down things she was learning about the people of Alaska.
As we continued the story, Miss Agnes introduces the children to a large map to engage the students in learning about their home state, as well as other countries such as England, where Miss Agnes is from.
As we completed Chapter 7, we got to open up a bag that contained a large map and colorful pointer (my daughter guessed that was what it would be after we read the chapter!).   We looked up our home state of Connecticut,  Alaska, England, Italy and other countries.  It was great to watch her be so excited to look up these places on a map … and then she eagerly wanted to find a place to put the map in her room!
We also completed the first page of the enclosed packet, where she wrote down all those things she learned about Alaska so far.
As we continued to read on in the book, we paused after Chapter 8 to learn a bit of sign language, just like the students in the book were learning because one of the young girls in the story was deaf.  Our packet included a printout of the sign language alphabet.  My daughter liked going through the alphabet, and we found the letters to spell out our names.
One of our last activities after we read the book was to do a little bit of sewing, as that is what the people in the story needed to know how to do, so they could sew up their socks, make mittens and the like as they lived in a very cold climate.
We received a cute sewing kit to make a small felt purse … and even though I would consider myself "sewing-challenged" … I was able to show my daughter how to do a running stitch, and together we did a halfway decent job.  And she even said to me afterwards "thank you for teaching me to sew!"
This was our first time doing the Summer Book Exchange .. and I would totally do this again!  So much learning came both from the READING and the DOING of the activities.  I want to thank Jacquie from the Edventures with Kids for putting together such a thoughtful care package.  (And we even have the bonus book to read later this summer!)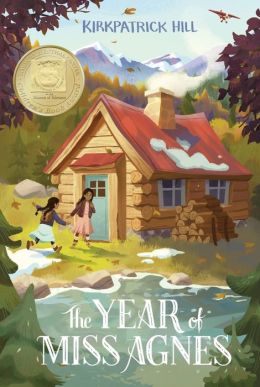 Want MORE summer reading books & activities?
Check out the book and activities we packaged up for Jacquie and her daughter at KC Edventures!
And I encourage you to also follow the Summer Book Exchange Pinterest Board!